Welcome
Shenavar Saze Pooyesh (SSP) is a Private Limited Liability Company, established in 1997 in Tehran under commercial Registration No.136121 and based in Tehran since establishment. The main activity of SSP is providing Sales and after sales services for the world famous companies in Iran.
Our major clients in Iran are Shipbuilding Industries, Offshore Industries and Petrochemical plants.
Machinery Supply
---
As an exclusive sales and after sales representative of the world famous brands in Iran, SSP is a reliable supplier in the field of Oil & Gas, Marine and commercial Civil industries..
After sales services
---
Our Factory trained service engineers are ready to assist you in all technical issues up to complete overhaul. our After Sales department is ready to support our esteemed clients around the clock, throughout the year.
Custom Made
---
One of the main advantages of exclusivity and Direct contact with Suppliers would be the possibility of modifications on Design, production, etc., based on your own requirements. Our suppliers' design teams are ready to meet you in order to furnish your valuable requirements. Share your Idea with us.
Improvement
---
Participation in different Training Courses, Following Int'l Standards etc., enables SSP to serve the clients with "up to the minute" technologies.
Salman Project
SSP Supplied, installed and commissioned 5 offshore cranes and 5 HAVC packeges for Salman Gas platforms through Liebherr and AC Marine

LIEBHERR HS895HD
Overhauling Hydraulic system of HS895. All pumps' sealings and all damaged hoses have been replace.

Baudouin 6M19.3; Tailor made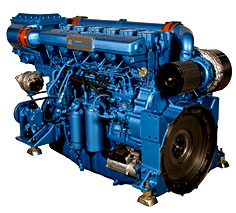 Changeing the general charactristics of 2 x 6M19.3 marine diesel engines based on the client's requirements

Annual Training
Annual Trainig Courses at Liebherr Werk Nenzing, Badouin France and useful local courses helped us to run 5000 h traing courses for our staff